The Chain of Checks campaign to support local non-profits was founded by Barry Lee in 1986. In 2013 the Community Foundation of Northern Shenandoah Valley became the campaign's fiscal agent and helped create an endowment that will serve community charities forever.
2022 Chain of Checks Recipients
Blue Ridge Habitat for Humanity ($5,000)
Grant money will help seniors, veterans and people with disabilities who have limited resources make home repairs that will help alleviate substandard living conditions and allow them to age in place.
St. Luke Community Clinic Dental Program ($3,000)
Grant money will help provide needed equipment and the hiring of a second part-time dentist to work one day a week, thus doubling the capacity of the dental program serving Front Royal/Warren County. There is currently a waiting list of patients to see a dentist.
Sinclair Health Clinic … 'A Place for Moms' ($3,000)
Donated funds will help create a pregnancy-centered care space by renovating an existing 1200 square foot room into a welcoming, clinically equipped space for exams, group sessions and post-partum social groups for those who are uninsured or on Medicaid.
Winchester Rescue Mission ($5,000)
Chain of Checks money will be used to create a warm, welcoming entrance space for the men, women and children who enter their door seeking shelter. The new entrance will include a reception area with child-friendly seating, a private cubicle for paperwork, a snack/beverage area, and a computer for filling out Medicaid and SNAP applications. These renovations will help calm fears and provide comfort in a traumatic circumstance.


This donation link will take you to the Community Foundation of the Northern Shenandoah Valley
website who will process your donation.
Your donation is tax deductible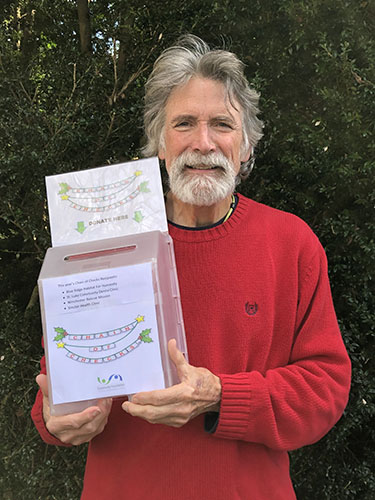 'Tis the season! Chain of Checks collection canisters
('change jars to change lives')
are being hosted in the following locations:
Handy Mart stores in Winchester/Frederick County, Boyce and Front Royal
Solenberger's Hardware, Berryville Avenue, Winchester
Gore's Fresh Meats and Deli, Stephens City
Rotz Pharmacy, Amherst Street, Winchester
Frederick County Circuit Court Clerk's office (Joint Judicial Center)
Bucha Canna, 1216 Berryville Avenue, Winchester
Creekside Grooming, 142 Creekside Lane, Winchester
Blue Ridge Hospice Thrift Stores
First Bank, 1835 Valley Avenue, Winchester
Donations may be made safely online at www.chainofchecks.com or by mail with checks made out to 'Chain of Checks' and mailed to Community Foundation NSV, P.O. Box 2391, Winchester, VA 22604
Walking In A Winter Wonderland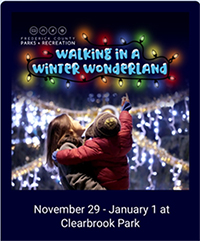 Walk off those Thanksgiving calories and support the Chain of Checks!
On the opening night of 'Walking In A Winter Wonderland' at Clearbook Park, Friday, November 25th.
Half of the proceeds will go to the Chain of Checks! Bring the family!
The paved path is wheelchair and stroller friendly.
Chain of Checks Concert


Come and enjoy the sounds of the season with two Christmas concerts presented by the Clarke County Community
Band to benefit the Chain of Checks!
Saturday, December 17th, 7:00 p.m. at Clarke County
High School in Berryville
Sunday, December 18th, 7:00 p.m. at Armstrong Concert Hall at Shenandoah University
A free-will donation box will be on-site to support the
Chain of Checks campaign


Community Foundation of Northern Shenandoah Valley:
540-869-6776, Nancy Silva, Executive Director

Chain of Checks:
Barry Lee, 540-409-6929 (email-BreakfastWithBarryLee@gmail.com)